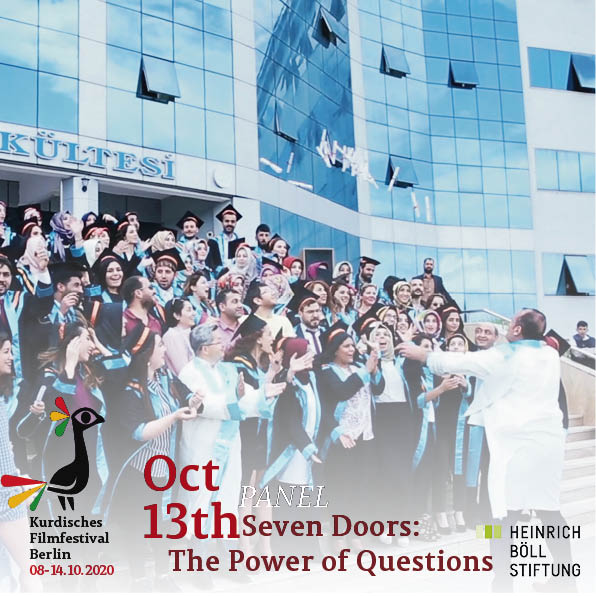 Seven Doors: The Power of Questions
obstacles and alternatives within one-dimensional structures of the educational system in the Kurdish regions of Turkey

In the political context of Turkey, the educational system has deteriorated by the year, especially to the detriment of the youth. Critical questions from students are not welcome from an early age on; hierarchical social structures solidify the system. Students in the Kurdish regions of Turkey are particularly affected by these developments, as economic crisis and the resurgent civil war have had massive effects on teachers, students and their learning environment.

The documentary The Seven Doors offers a unique insight into present day Turkey through the readings and discussions of seven students yearning for an urgent alternative to the current restrictive education system, as increasing political tensions and governmental pressure on academia become more and more apparent.

The panel will thus analyse and evaluate obstacles and alternatives to the structures of the education system in the Kurdish regions of Turkey.

Panelists:
Mehmet Mim Kurt, Director The Seven Doors
Student, Protagonist The Seven Doors
Derya Çok, Teacher from Diyarbakır
Moderation: Özgür Çiçek, Film Scholar
13.10.2020
7 PM (Berlin-time)
online, register here:
https://calendar.boell.de/en/event/seven-doors-power-questions
Language: English/Turkish
in co-operation with Heinrich-Böll Stiftung