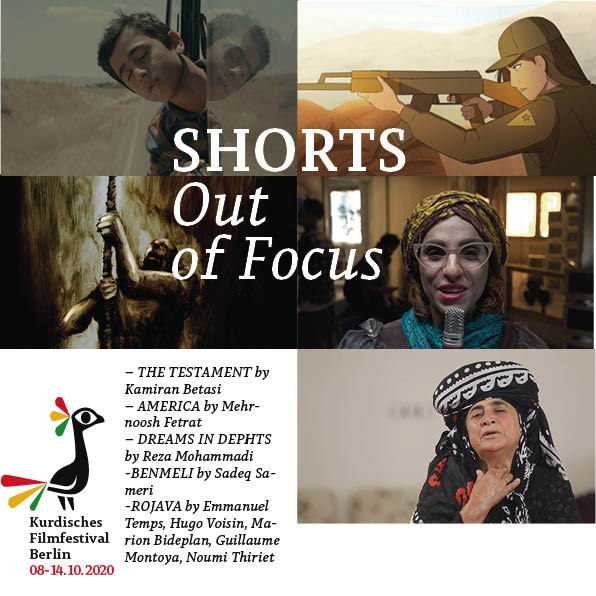 In der Out Of Focus Sektion präsentieren wir erfolgreiche, vielfältige, lustige und traurige Sichtweisen auf kurdische Lebensrealitäten aus den kurdischen Regionen und der Diaspora.
In the Out Of Focus section we present successful, diverse, humorous and melancholy perspectives on Kurdish life realities from the Kurdish regions and the Diaspora. 
Di beşa Out Of Focus de em perspektîfên serketî, cûrbecûr, pêkenok û melankolîk ên li ser rastiyên jiyana Kurd ên ji herêmên Kurdan û Diyasporayê pêşkêş dikin.
– THE TESTAMENT by Kamiran Betasi (KRG Iraq)
– AMERICA by Mehrnoosh Fetrat (Iran, USA)
– DREAMS IN DEPHTS) Reza Mohammadi (Iran)
-BENMELI- by Sadeq Sameri (Iran)
-ROJAVA by Emmanuel Temps, Hugo Voisin, Marion Bideplan, Guillaume ,Montoya, Noumi Thiriet (France)