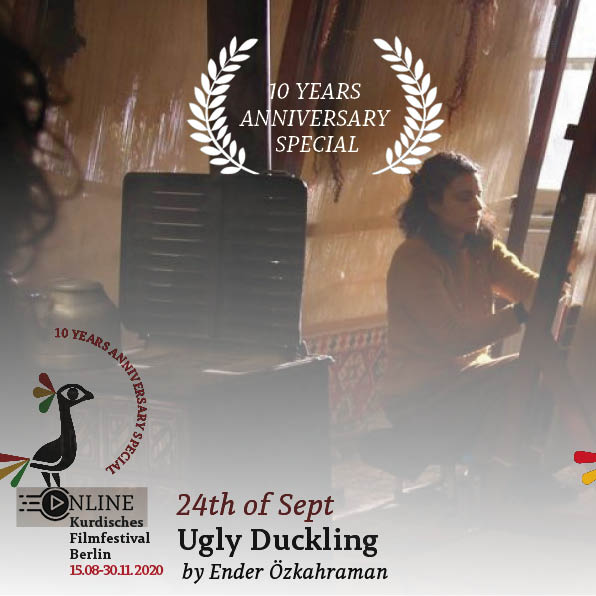 BIRYAREKE ZOR
UGLY DUCKLING
2017 Turkey 91min
Ender Ozkahraman
Eylem dreams of having cosmetic surgery for her nose.Meanwhile, one of her brothers has joined the guerrilla forces. Will Eylem manage to find a way out of this challenging dilemma?

Eylem jinek gênce û li gundekî biçûkî kurdî dijî. Li wêre ew karê çêkirna merşa dike. Di çavê wê de bêvila wê
gelekî mezine û ji bo vê yekê dixwaze bêvila xwe emeliyat bike. Birayê wê tevlî Guerilayê bûye. Di şerê dawiyê de gelek şervan jiyana xwe ji dest dan. Wê Eylem çawa rêyekê ji vê astengê bibîne?