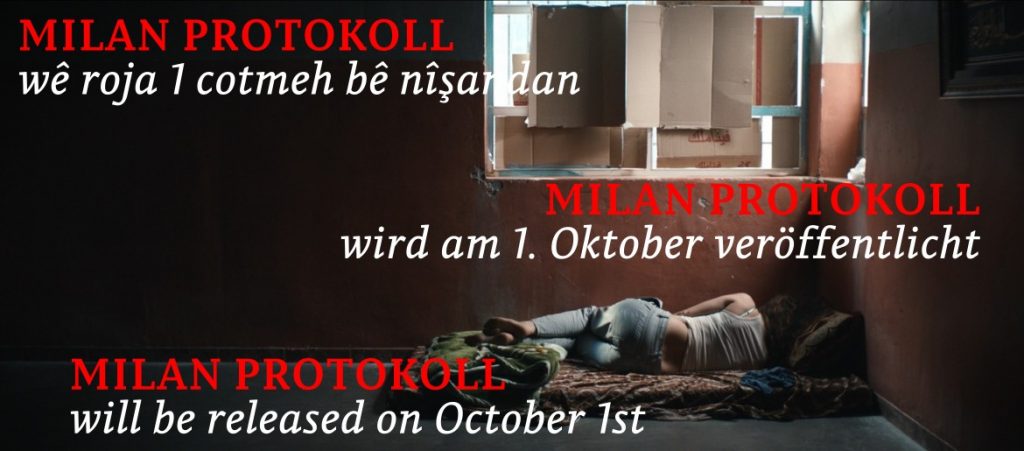 Auf dem Weg zu einer verwundeten YPJ-Kämpferin wird Martina, eine deutsche Ärztin, die im irakischen Kurdistan arbeitet und lebt, entführt. Da sie nicht weiß, wem sie vertrauen kann, verliert Martina ihre Fähigkeit, zwischen Realität und Einbildung zu unterscheiden.
On her way to a wounded YPJ fighter Martina, a German doctor working and living in Iraqi Kurdistan, gets kidnapped. Not knowing who to trust, Martina starts losing her ability to distinguish between reality and imagination.
Dektora alman Martîna, li Kurdistanê kar dike. Wê têkilî digel hêzên kurdî li rojavayê Kurdistanê hene û bo dermankirna şervana diçe Rojava. Bi derbasbûna dawî Martîna ji alî grûpek sinî tê revandin, ji ber ku ew di wê hizrê dene ku Martîna çek û sîlaha derbas dike. Ev grûp bi ser "Daiş" ve ye, lê armancên wan yê cuda jî hene, ji bo wisa girtiya xwe ji ber "Daiş" vedişêrin. Wexta BND tevlî meselê dibe, çîrok winda dibe.
🥳 COUNTDOWN 🤩 WATCH 8 films ONLINE NOW 🍾Celebrating 10th anniversary we are bringing an exclusive selection of 10 years kurdish cinema online to your home !
Li ser bûyerê festivala 10an em dixwazin filmên ji 10salên çûyî hilbijêrin û nîşanî we bikin.
GERİ SAYIM 🤩 8 Filmi ŞİMDİ ÇEVRİMİÇİ İZLEYİN 🍾10'uncu yıl dönümümüzü kutlarken, Kürt sinemasının son 10 yılından özel bir seçkiyi evinize getiriyoruz!

#anniversary #special edition #watch now #anywhere #anytime #now #explore #online #arthouse #festivalfilmskurdes #festival #kurdishfestival #film #cinema #filmmaker #kurdishartists #berlin #ott #deutscheskino #arte #arthouse