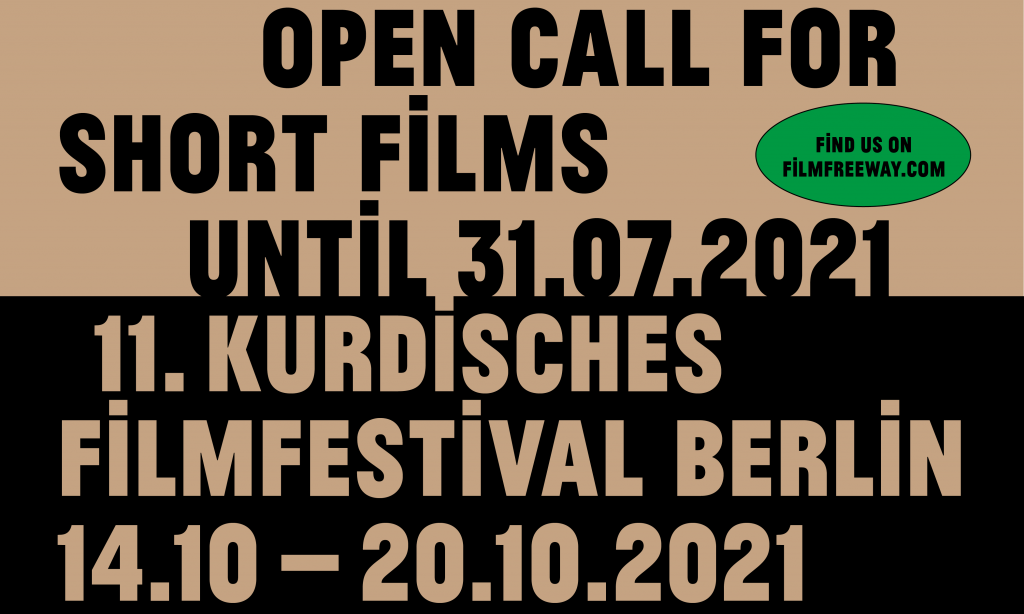 KURDISH SHORT FILM COMPETITION
Celebrating its 11th Edition, the festival wishes to encourage and support young Kurdish filmmakers and new talents from the Kurdish regions and the diaspora.
Works are welcome by filmmakers of all four parts of Kurdistan — Bashur, Rojhilat, Bakur, and Rojava — the diaspora as well as striking works by international filmmakers who thematically dive into the topic of Kurdistan. Supporting events such as panel discussions, workshops or concerts complement the film program. The wide-ranging program provides an insight into the multiplicity of Kurdish society and creates space for multicultural encounters and discussions.
To submit your short film, please follow this link: