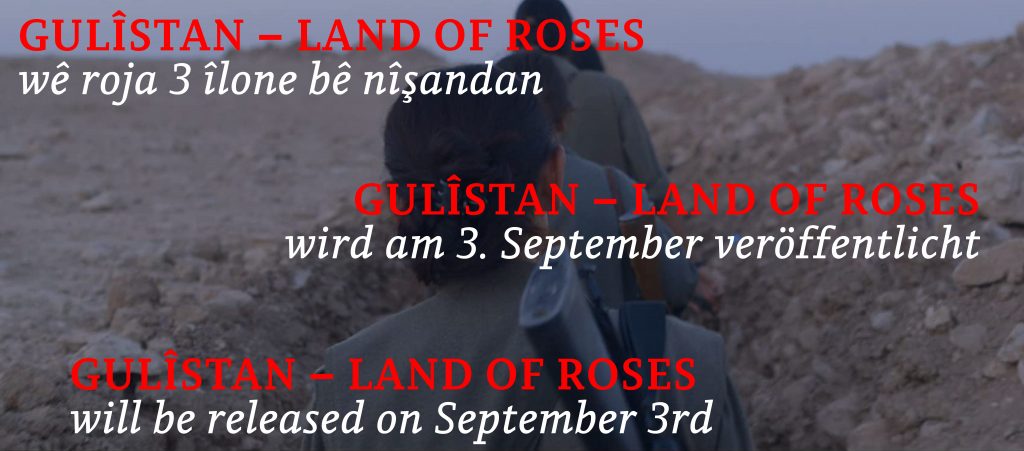 GULISTAN-LAND OF ROSES
France Canada- 2017-1h 26min
Director: Zaynê Akyol
Gulîstan,
Land of Roses exposes the hidden face of this highly mediatized war: the female, feminist face of a revolutionary
group united by a common vision of freedom.
The regular festival will take place in Berlin from October 08th to 14th. Additionally an exclusive selection of our best films from the last ten years will be delivered to your home Until the end of this year.
Get your tickets for 10 Best of Kurdish Film + 50 Film from the Festival Programm
for only 30 Euro
here:
https://kurdishfilmfestivalberlin.kinow.tv/en/online-ticket